We have a number of John Deere tractors and farm equipment for sale to help your farm thrive.
Beyond equipment sales, S&I offers service and additional systems to help your equipment function at it's best.
We offer and install Shur-Loc tarp systems, the largest manufacturer of quality tarp and containment systems in the U.S. Ridewell Air Lift suspension kits can make an old truck ride like new again. We offer sales and installation for most any Ridewell Air Lift systems. In addition to these services, we offer custom poly bed liner installation for a number of applications. Contact us for more information.
Eastern Michigan Bank
Eastern Michigan Bank is a locally owned community bank that offers a variety of financing options which can be tailored to meet the unique needs of your farming operation.
AgDirect
AgDirect® is built from the ground up to finance ag equipment – exclusively. More than offering attractive rates, we offer ag-friendly financing options, experience, knowledge and service. It's easy to understand why AgDirect is among the fastest-growing farm equipment financing brands in the nation.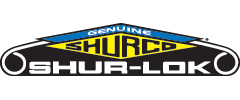 Farm trucks, grain carts & trailers, gravity boxes, custom carts, dump trucks & pup, and more. Call Troy for more info.
Compatible with farm trucks, semis, and more. Recon Lift Axel Kits are available in 96" and 102". Call Rob for more information.
We Stock The Following Liners:
3/16 x 96 $14.50/ft
1/4 x 120 $22.50/ft
Call Troy or Rob for more information.